Air Duct & Dryer Vent Cleaning in Brighton, CO
Safe House takes pride to be the best air duct & dryer vent cleaning company in Brighton, with local technicians offering outstanding services for your community!
We offer air duct cleaning, dryer vent cleaning and HVAC cleaning to all residential and commercial clients!
Why Our Services Benefit You and Brighton!
Brighton, Colorado is a perfect utopia for Urban living and beautiful views. This county makes you feel right at home, and our job is to make sure that your comfortable at home and with the right HVAC support this is possible! It is important to clean your HVAC unit because maintenance is crucial. With a well maintained unit it can elongate its services for your home.
HVAC Unit Cleaning Services in Brighton, CO
HVAC systems are essential in any type of area, being from residentials, commercials or just a regular office. Without an HVAC system the temperature can't be controlled or regulated in the way we want us for it to be. HVAC systems are useful for any time of the year, during winter to warm things up and during summer to cool things down, so a good HVAC system is always useful. A common mistake made by almost every person (a very regular confusion) is to think that HVAC is only for cooling, during summer time or any warm time in general, when actually HVAC systems are actually useful all the year around. 
Air Duct Cleaning Services in Brighton, CO
Bacteria and dust build up can be a serious problem and can affect the health of you and your loved ones. It is imperative to keep your air ducts clean and sanitized! Why?
It can improve air flow throughout your heating and cooling systems
Getting your air ducts cleaned will stop your home from having dust and dirt circulating in the air.
When ducts are sanitized you are simultaneously avoiding allergens and bacteria build up.
An accumulation of dirt, dust, and debris in your Air Ducts can lead to a musty odor and fowl smell.
Humidity in your ducts can actually have damaging effects, possibly causing difficulty breathing. 

Your HVAC system will not be able to function correctly if it has clogged ducts and will cost more in the long run!
 Dryer Vent Cleaning In Brighton, Colorado
Typically, dryer vents are serviced on an annual basis. This allows for the dryer to dry clothing in a less time and leaves little to no lint on your clothing. Lint can be a serious hazard if not taken care of. It is the leading cause of many dryer fires. Avoid all the hazards and have you dryer vents cleaned out today!
Call Now For A Fast & Easy Quote!
A Word From Our Happy Customers in Brighton, CO.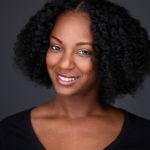 Sarah B.
Brighton, CO.
Great Service! Such a friendly technician, and very professional! They came by and did the cleaning of my duct work on my HVAC unit after 7 years. The dirt and soot that cam  out was crazy and they made great recommendations to maintain my air duct system.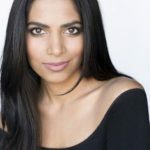 Vanessa H.
Brighton, CO.
Had my Air Ducts cleaned and I notice such a difference! The technicians explained that having my ducts cleaned was not only good for my health but it also should save me money later on. Thank you so much for making this experience quick and affordable!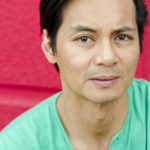 Sean Q.
Brighton, CO.
Super informative! Technicians were quick and professional and let me know when they were on the way. Customer service was quick to answer and were very nice. I received service on my dryer ducts and now my dryer is working better!
AFFILIATIONS + CERTIFICATIONS
Call Now For A Fast & Easy Quote!
Get in touch to receive our best promotions for air duct cleaning services in Colorado!
Areas We Service
With several trucks and highly trained technicians, Safe House is pleased to cover and service a very large area in the Denver Metro region. Cities and areas that we service include:
Adams County, including Aurora, Brighton, Commerce City, Thornton, Westminster, Englewood, Littleton, Lakewood
Douglas County, including Lone Tree and Parker
El Paso County, including Colorado Springs and Monument
Jefferson County including  Arvada, Broomfield, Golden, and Wheat Ridge
We also proudly service the following Zip Codes In Brighton, CO:
80601, 80602, 80603
Hours Of Operation
Sunday 9am-6pm
Monday 8am-8pm
Tuesday 8am-8pm
Wednesday 8am-8pm
Thursday 8am-8pm
Friday 8am-6pm
Saturday Closed