Benefits of Getting Your Furnace Cleaned in Denver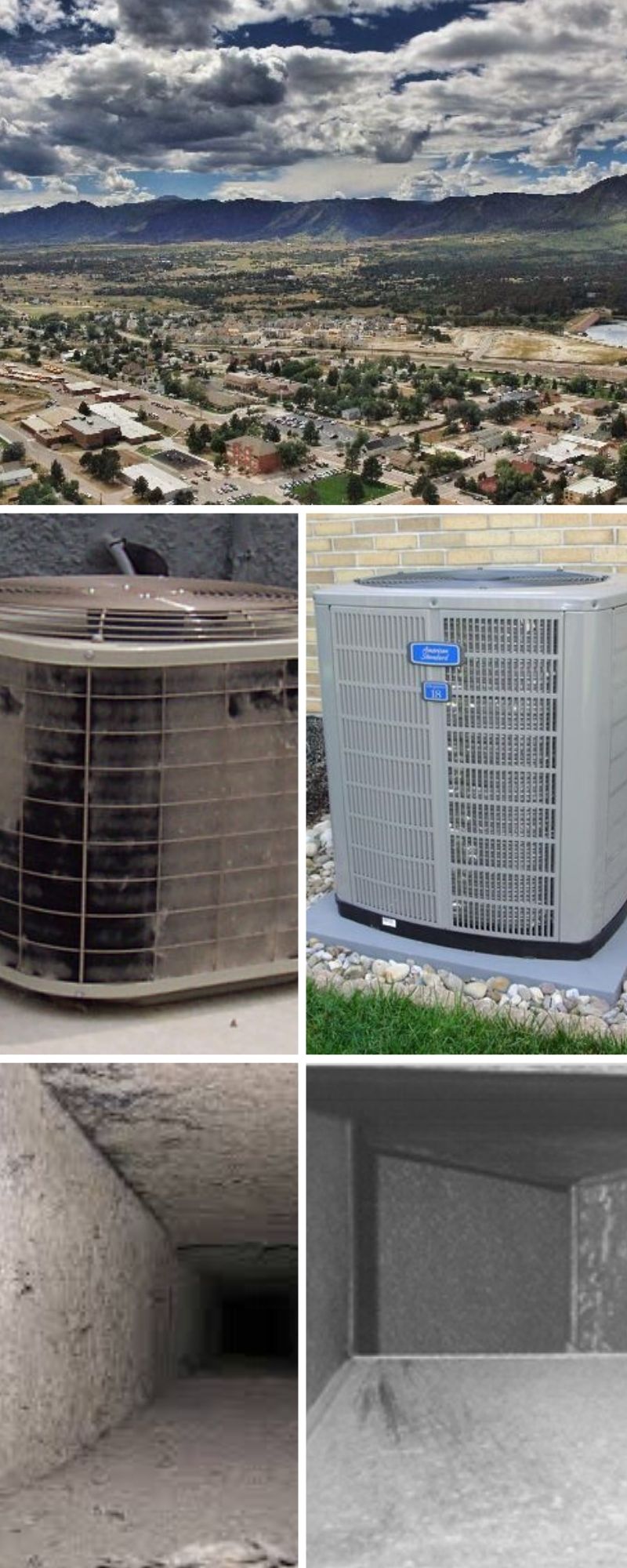 It is easy to simply focus on your air ducts when they're dirty and contact Safe House to come do the best air duct cleaning in the Denver Metro Area. All of your ducts are attached to a system better known as your furnace. The job of the furnace is to purify the air you breathe and provide you with warm or cool air depending on the season of course. The last thing we want to do is neglect our furnace. There are elements to the furnace that are fully responsible for the pureness of the air circulating in your home. When inquiring about cleaning the furnace there are two predominant elements that you need to focus on: 
1. Cleaning of your Blower:
What the blower does is essentially help move the air from the furnace into all of your air ducts. It's important to make sure that the blower is clean. Why? If there is any bacteria, debris, mold or mildew what the blower will do is literally blow it into your ducts. This will result in a much bigger problem because now we have unwanted bacteria in your ducts and breathing this in is not ideal. Lack of cleaning the blower will also cause efficiency problems with your system no matter how clean your ducts are. To clean the blower Safe House offers two kinds of cleaning:
Simple blower cleaning is more of a maintenance cleaning for someone who has recently cleaned their blower and would like to follow up. We attach a HEPA filtered vacuum system that can clear out all areas of the blower that contain dirt, dust or debris.

Deep Cleaning of the blower is for clients who have scenarios like older homes, renovations, new move, mold or mildew. We remove the blower and power wash it blade by blade to ensure a stable condition of your blower. This is a more meticulous job. 
2

.

Cleaning of your Coils

:

The coils or often known as the evaporator coils are super expensive and essential to the air conditioning system. This is why it is super important to keep them in good condition and free of excess build up. Their primary function is to absorb the heat in the winter so that your blower can circulate the air throughout your air ducts and into your home. Because it isn't directly a part of your furnace and often comes in its own casing it is often neglected by homeowners due to lack of access. For all of these reasons we highly recommend that you get experienced professionals like our Safe House techs to clean out your coils. 
The way we clean:
We spray the coils with an acidic solution that rids your coils of any build up or harmful bacteria.
You're probably asking yourself how is anyone supposed to make sure their furnace doesn't become such a pressing concern or something you have to constantly worry about? 
The answer is very very simple.
UV Lights ! 
The function of a UV light
is as follows, it gets installed directly by the coils and we'll tell you why. It's installed in the furnace solely to stop bacteria growth and mold spores from growing and accessing your system.These microbial spores that would usually flourish in your system are stopped in their tracks and killed by the UV lighting,. Aside from those qualities it is super cost effective as it reduces the consumption of energy and assists your furnace in constantly operating like it's brand new!
AFFILIATIONS + CERTIFICATIONS
Call Now For A Fast & Easy Quote!
Get in touch to receive our best promotions for air duct cleaning services in Colorado!
Areas We Service
With several trucks and highly trained technicians, Safe House is pleased to cover and service a very large area in the Denver Metro region. Cities and areas that we service include:
Adams County, including Aurora, Brighton, Commerce City, Thornton, Westminster, Englewood, Littleton
Douglas County, including Lone Tree and Parker
El Paso County, including Colorado Springs and Monument
Jefferson County including  Arvada, Broomfield, Golden, and Wheat Ridge
Hours Of Operation
Sunday 9am-6pm
Monday 8am-8pm
Tuesday 8am-8pm
Wednesday 8am-8pm
Thursday 8am-8pm
Friday 8am-6pm
Saturday Closed