Case Study: Rooftop Dryer Vent Cleaning in Arvada, CO
A warm and sunny day in Arvada, Colorado! We pride ourselves on the expertise of our specialist technicians out on the field. We wanted to highlight this story as a case study to demonstrate the nuances that can arise on a day-to-day basis.
Our technician, Tom, arrived on site for a routine Dryer Vent cleaning appointment at the lovely home of one of our clients in nestled in Arvada! A typical dryer vent cleaning would have its exhaust vents somewhere near ground level, as most homeowners have their laundry appliances in the basement or first floor. We began our process and initial inspection from inside the home and we realized that the exhaust actually stretched longer than anticipated, and flows to the roof!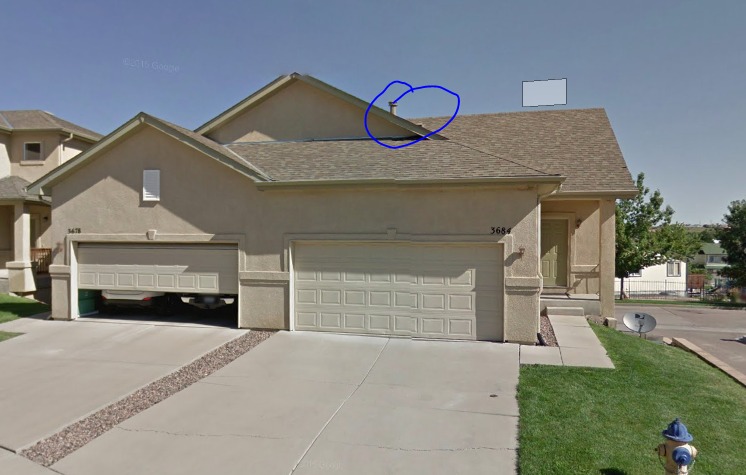 Luckily, our Jack of all Trades Technician, Tom, is well equipped for almost all unforeseen scenarios! He made his way up with proper safety equipment and inspected the the Dryer Vent exhaust! Seeing nests of critters and clogs at vent exit ports is very common for us! We check for wildlife and try to safely accommodate them outside without hurting them or any potential eggs/hatchlings. Below is a different example of a nest we've found at a different site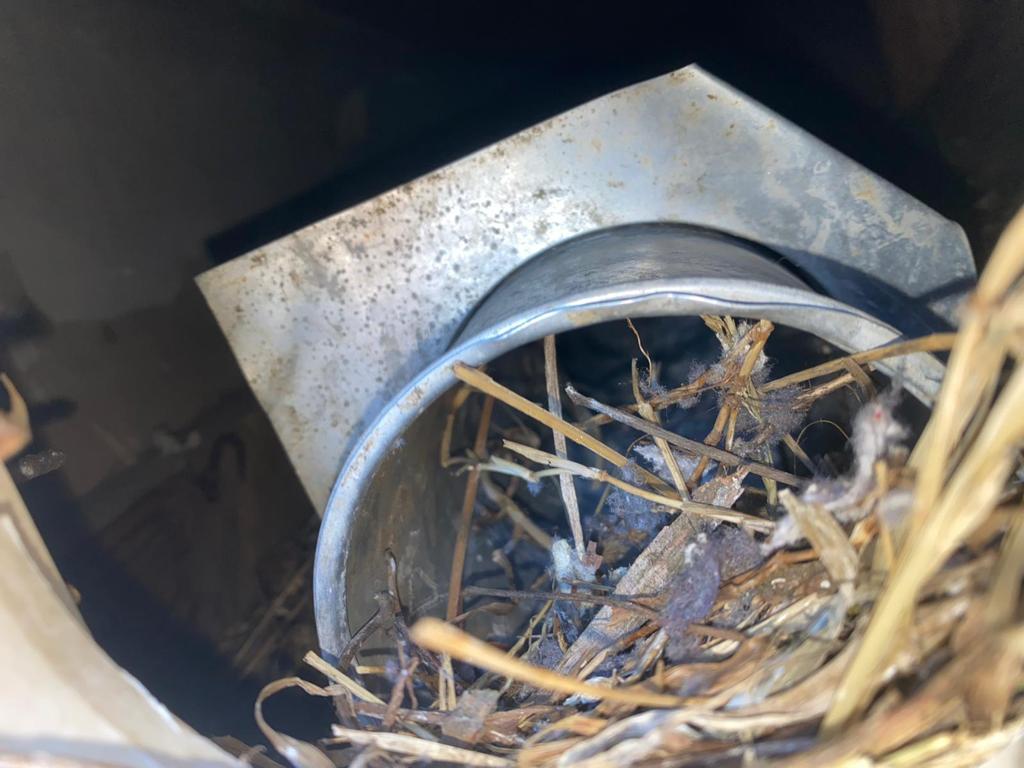 Tom sprang into action, used his ladder to climb up to the roof, and secured himself with a harness to inspect the vent. He found a rather large clog of lint and debris that looked like an old nest with twigs as well. What was out of the ordinary was, that it was rather moist and clumped together to create a significant blockage. He had to excavate it out to clear the blockage and it was quite the challenge!
Upon clearing out the debris/lint conglomerate, he raised the concern that because of the moisture that may have been trapped there for some time, its possible for mold to grow and/or already be growing just below.. He offered to sanitize and use a specialized detergent that wouldn't damage the interior linings of the vent, as well as explaining the potential risks of leaving it untreated. The customer happily acknowledged and obliged, so we sanitized it as a preventive measure against mold growth/build up!
Toms Handyman skills, rapport, communication, and initiative was exemplary on this job, and made for a very satisfied client! Its not every day we run into out-of-the-ordinary issues, but when we do, we SHINE BRIGHTLY!!